Modern convenience has allowed us to move less. For optimal health we must remain active and move more. Exercise is a vital part of staying healthy.
At EastWest Physiotherapy we offer our clients a safe and effective strength training program. Exercises commence with activation of dormant segments to overcome muscle amnesia caused by injury or inactivity. Progression towards functional movement patterns and heavier loads can then occur.
Small classes with individual programs are the key to avoiding injury and building a stronger physical base.
Click the thumbnail below to view our weekly timetable, or download a copy.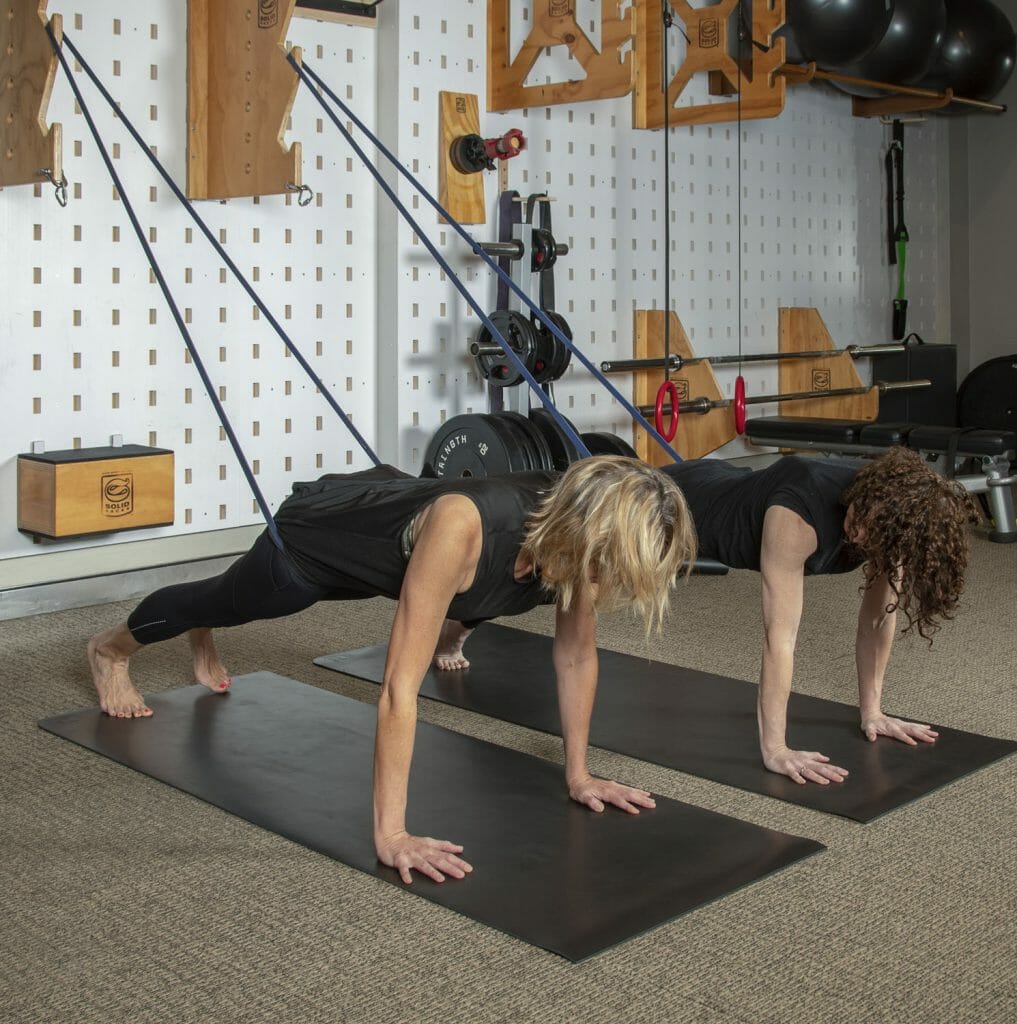 Classes available at EastWest Physio
These classes combine physio techniques and conditioning exercises to improve strength, flexibility and overall fitness. Personalised attention and cutting-edge techniques ensure safe and effective progress, making it perfect for all fitness levels. Unleash your potential and achieve peak performance in this transformative class.
This class combines the principles of Pilates with Physio techniques to provide a targeted and effective workout. These classes focus on improving strength, flexibility and posture while addressing specific physical conditions or injuries. These classes offer a very safe and effective way to rehabilitate and strengthen the body, promoting overall physical well-being.
Our Teens Exercise Class is a specialised program that aims to help teens build a strong foundation of physical fitness while targeting key areas of the body. Through a combination of exercises and techniques, participants will develop strength, improve core stability, and enhance glute activation. This program is tailored to meet the unique needs and abilities of teenagers, providing them with a fun and engaging workout experience that promotes overall health and fitness.
Our Men's strength & Mobility Class is run by Nev (our Bodywork & Massage Specialist) and is designed to improve overall strength, flexibility and mobility for men of all fitness levels.  This class focuses on targeted exercises and movements that specifically address the unique needs and challenges faced by men.
Our Onero classes are designed for individuals diagnosed with osteoporosis or osteopenia. The classes are led by certified physiotherapists with the focus on safe and effective exercises to strengthen bones, improve balance, and enhance overall bone health.  A great class for those wanting to build confidence, reduce fracture risk, and embrace a healthier, more active lifestyle.
Request a free 10 min telehealth consultation with one of our physios using our online booking portal.