Foot Alignment & Orthotic Therapy
We have used the Foot Alignment Clinic model of orthotic therapy for over 20 years. Integrating the science of gait analysis, orthotic casting, myofascial release and exercise therapy to get you moving pain free.
At EastWest Physio we have searched long and hard for an orthotic solution that aligns with our values. Neil Smith (Pedorthist and inventor of the Vertical Foot Alignment System) and Gavin Johnston (Physiotherapist) have collaborated to create the Foot Alignment Clinic.
The Foot Alignment Clinic is passionate about providing solutions for panful conditions effecting  the foot, legs and back. We believe in creating optimal biomechanics to relieve stress placed on bones, joints, muscles, fascia and nerves. Postural evaluation is carried out by physiotherapists using nerve and muscle testing, static postural and dynamic gait analysis.
Treatment includes manual therapy, myofascial release, orthotic therapy, exercise acupuncture and shockwave.
Fusion of Hands On, Exercise and Orthotic therapy.
To fix your pain we must examine the whole person. We need to know how your individual muscles nerves and joints are working. Then we need to see how they work as a whole and under load. 
We use this information to formulate a treatment plan. This plan may involve hands on myofascial manipulation, exercise and orthotic prescription. 
Casting Performed Weightbearing with Precision
After we have diagnosed you issue and have evaluated how you move, we proceed into a treatment pathway. Typically we spend time releasing tension from your myofascial system, with the aim of establishing a more neutral alignment (from the ground up). When this is achieved we can proceed to casting your foot into the posture/alignment we believe will serve you best. The posture to offload or support your symptomatic tissues is unique to every person. This position will have purpose and be different from left to right, especially if your  symptoms are one sided.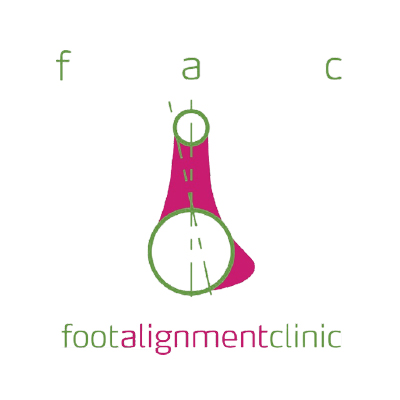 Explore all the conditions that can be treated by Foot Alignment & Orthotic Therapy.
Free Foot Alignment Advice
Request a free 10 min telehealth consultation with one of our physios using our online booking portal.
4 Steps to Pain Relief & Correct Alignment
With a holistic approach to medicine, We view each patient as a whole rather than a single symptom to be treated.
There is no single treatment for each condition we encounter. The foot and lower limb is extremely complex. We take the time to asses your nervous system, your myofascial system and your skeletal system . We use a range of medical tests including gait analysis, nerve and muscle testing, static and dynamic postural evaluation, pressure analysis and if necessary medical imaging to clarify certain parameters such as leg length.
Practitioners at Eastwest physiotherapy are skilled in myofascial manipulation. The principal Physiotherapist Gavin Johnston is a certified Structural Integrator. This means he has studied in depth the myofascial relationships within the layers of muscle, bone and nerve and how they perform the complex output of postural control. This study has helped form the backbone of how we asses and treat all of our clients.This is in alignment with the latest scientific explanation of orthotic therapy and tissue stress.
As part of the process in improving tissue balance and postural correction myofascial manipulation is usually employed.
At Eastwest We have been using Neil Smiths patented Foot Alignment System to take a weight-bearing and corrected cast of the foot. We are able to observe and test the changes to the structure of the lower limb and pelvis as we go in real-time. A very different process to non-weight-bearing casts or impressions captured on 2D pressure mats.
Eastwest was established in June 2000, we have been working with this orthotic system for almost as long. We have now topped the 4000 mark for orthotics prescribed and fitted in this clinic using this model.
We are extremely happy with the consistent and predictable results we are able to achieve.
Evidence cantered around pain and dysfunction has shifted its focus towards a tissue tolerance model. Put simply, human tissue (muscle, fascia, cartilage, and nerve) has a certain amount of range of motion and strength (load tolerance). If the tissue load is outside this range, the tissue fails and causes pain.
Thankfully our tissues can be trained to increase its loading characteristics and hence move out of the pain zone. At EastWest Physio, we have expertise in diagnosing which tissues are in distress and have scientific based exercise programs for each tissue. Orthotics are fantastic at alignment and redirecting load but exercise is critical for a full return to function after injury or immobilisation.
If you think Foot Alignment & Orthotic Therapy could assist you, make an appointment by calling 02 9817 1781, or book online using the button below.
Got a question? Please don't hesitate to get in touch with our friendly team.