EastWest Physiotherapists are experts in the prevention, diagnosis and treatment of musculoskeletal and sporting injuries. We will help return you to your best level of function after an injury. We have extensive experience treating junior players all the way through to professional athletes.
All our therapists are still playing all sorts of sports and have suffered multiple injuries themselves. Personal and clinical experience is essential in understanding the best route back to full function.
A sports injury management plan is essential 
Accurate diagnosis (may require x-rays or scans)
Appropriate immobilisation (taping and bracing)
'Hands on' techniques such as massage, myofascial joint mobilisation and cold laser
Rehabilitation exercises and advice, taking into account individual goals and history
Joint sprains— knee, ankle, shoulder and finger injuries
Muscle strains—hamstring, calf, quadricep
Tendon injuries—achilles, patella and gluteal tendon pain
Bony overuse injuries—such as 'shin splints' or stress fractures
Rehabilitation from surgery —knee, shoulder or ankle arthroscopies or reconstructions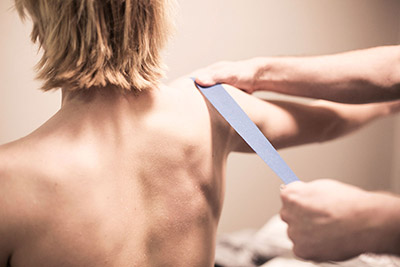 Request a free 10 min telehealth consultation with one of our physios using our online booking portal.